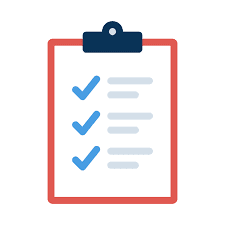 What's a Clean Desk Policy?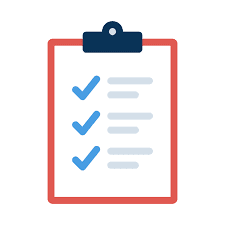 Those of us in the shredding world love to talk about Clean Desk Policies. Sure, cleaning might not be the most glamorous topic out there but stick with us. These policies are easy to create, easy to implement, and – bonus – they have big results for your business and your bottom line.
What is a Clean Desk Policy?
It's a corporate mandate that directs employees to leave their workspaces clean and clear of clutter at the workday. Motivated by security concerns, Clean Desk Policies are a way to ensure important information isn't neglected and left in piles on desks where it can easily be accessed by thieves or anyone with office access.
A Clean Desk Policy should be created by management and distributed to all employees to sign. The policy clearly outlines procedures, expectations, and, if applicable, consequences for noncompliance. Generally, employees are responsible for cleaning their own workspaces and placing unneeded notes, files, or digital media in a storage or secure shredding area.
What can a Clean Desk Policy accomplish?
Protect sensitive company and client information. Even the most conscientious employee can occasionally leave important information laying out in the open, leaving you at the mercy of unscrupulous employees, cleaning staff, or office visitors. Make sure only authorized employees view your company and client data by securely storing or disposing of this information at the end of every day.
Avoid data breaches. While the news is full of data breaches caused by hackers, professionals say that employees or third-party insiders are most often the cause of breaches. Whether the breaches are malicious or merely the result of careless actions, the results are the same: your company's data, or that of your customers or clients, is compromised. Dealing with a data breach is a PR nightmare, to say nothing of the cost and time required to clean up after one.
Stay compliant. Depending on your industry, you may be required to stay in compliance with standards such as  ISO 27001 or HIPAA. Clean Desk Policies help you meet the requirements of these standards so you don't risk falling out of compliance.
Support a workplace culture focused around security. Clean Desk Policies keep security at the forefront of your employee's mind. By continually discussing the risks and issues related to lax security, as well as what company policy is, your employees will become well-trained in how to properly store sensitive materials.
Use resources wisely. Clean Desk Policies discourage the use of paper. By striving for a paperless office, you'll use fewer resources. (The average American uses 680 pounds of paper annually.) Your costs will decrease, too, if you print fewer documents. Save money on paper, printer toner, and equipment!
Increase productivity: Numerous studies indicate that a clean desk has numerous benefits, including feeling more competent and reducing anxiety.
So there you have it. Keep it clean and keep it safe. Questions? Contact us for all your security and shredding needs.