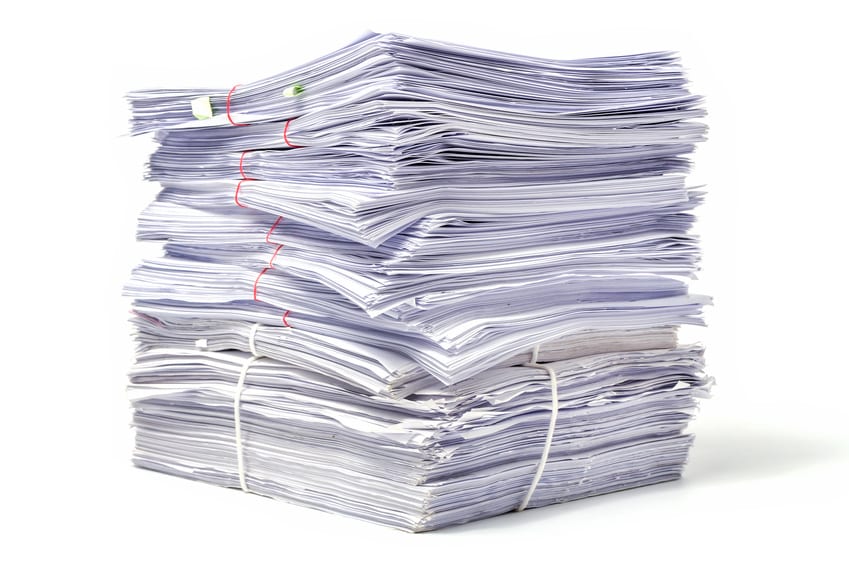 Data Security Risks Every Office Is Guilty Of And How To Break The Habit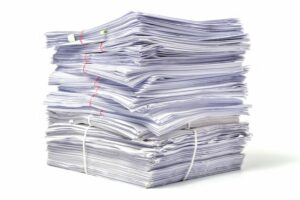 In 2016, approximately one out of every 16 Americans fell victim to identity theft. One in five of these identity theft data breaches in 2014 was found to involve paper records, according to BarkerHostetler's 2015 Data Security Incident Response Report.
It's true that confidential data is safer electronically with the protection of online security. However, paper records are also necessary. For instance, in certain states, it's required for workers compensation documents to be in writing.
What can be done, then, to create greater data security in an office environment? The following work habits are common reasons behind data security breaches. By breaking these habits, you can ensure greater protection of your business' important documentation.
Working in public precariously
It may feel safe to work in a cafe, library, or another public place on your laptop. However, without taking proper precautions, information thieves can look over your shoulder or even steal mobile devices while you're not looking. This because thieves are opportunists; they won't wait for a certain environment to steal your important data. To amend these habits, use password protection on your technological devices and never leave your tech unattended.
Recycling used documents without thinking
Recycling used documents is important for protecting the environment. But it's also important to keep information confidential by using paper shredding machines or a document shredding service. Scheduled shredding is essential; information thieves can simply steal the information they find in the recycling bin when that information is un-shredded. If you don't have on site shredding available, schedule your shredding with a professional shredding company that uses secure document destruction services.
Failing to clear your desk at the end of the day
Once more, information thieves are opportunists. When you leave the office without clearing your desk, you're leaving confidential information out in the open for anyone to see including visitors, cleaners, employees, or partners. Keep your desk clean and bulletin boards free of confidential data.
Taking important documents out of the office
All information thieves need to steal your information is access. Confidential data can be downloaded and sent via email or even scanned and returned to your hand before you take notice. Keep paper documents in the office and in a safe space, ensure only employees who need the information have access to it and encrypt all data when it's being moved. When the paper documents are no longer needed, schedule your shredding with a document shredding company to get rid of any confidential data.
Identity theft is an unfortunate crime that can happen to anyone. However, there are ways you can make your information safer. By breaking the above habits and utilizing document shredding services regularly, you can ensure your confidential data is safe and out of the hands of thieves. Schedule your shredding with Data Safe Inc. today, the professional paper shredding Portland OR trusts.