4 Tips To Keep Your Workers' Identities Safe During The Holidays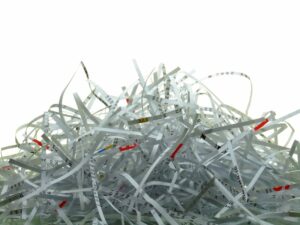 Identity theft is one of the most common crimes during the holiday season. Although businesses and individuals go out of their way to ensure their online transactions are safe, up to 90% of identity thefts use information taken from print sources.
This can be detrimental to many businesses who still use print documents on a regular basis. So how can you reduce the risk of identity theft this holiday season both for your employees and your business? Here are a few security tips to keep your workers and your business safe from identity theft:
Keep track of holiday packages
Some employees have their holiday gifts shift to their workplace to keep presents safe from prying eyes. Businesses may also have packages shipped to the office for White Elephant events. It's essential to keep track of these packages and to retrieve them as soon as possible. Thieves can steal these packages straight from your building's doorstep,
taking not only the holiday gift but the personal information on the receipt inside.
Use paper shredding services
Paper shredding services to get rid of documents that are outdated can reduce the risk of identity theft. Unwanted documents in an office environment, but especially a medical or law practice, often contain nuggets of personal information thieves are just waiting for. Paper shredding services use secure document destruction to ensure your information is completely destroyed.
Be careful with online shopping
Many employees may online shop during their lunch breaks over the holiday season. To reduce the risk of identity theft, use a credit card to pay online rather than a debit card. This is because credit cards are protected under the Fair Credit Billing Act, which helps protect you from identity thieves. However, debit cards aren't and to pay with one is to put your identity and checking account at risk.
Be wary of emails
Businesses will often send out more emails during the holiday season to keep employees updated about year-end events, sales updates, and holiday parties. However, be sure your employees know not to open emails and attachments from organizations they don't know. Fraudulent emails are often phishing scams and can put your workers at risk.
You can help reduce the risk of identity theft this season by taking extra care with paper documents. To schedule your document shredding this holiday season, contact Data Safe today.